MRF of the Future
Casella's Material Recovery Facility (MRF) in Charlestown, MA is the largest on the East Coast and one of the largest in the world. The facility currently processes more than 180,000 tons of recyclables annually and is in the process of a complete retrofit, implementing the most current state-of-the-art technologies. The upgrades will result in the company's ability to process up to 240,000 tons of material and provide best-in-class operations for its customers.
The upgrades represent Casella's largest investment of this kind to date and come on the heels of more than $30 million in investments in its Resource Solutions operations over the past two years.
ABOUT OUR MRF RETROFIT
Cutting-edge technology upgrades as part of the retrofit include:
50 tons per hour (TPH) capacity
Six optical sorters for cleaning fiber
Two scalping screens to manage tonnage to primary fiber
Two ballistic separators used in finishing position
Three optical sorters on the container line
Robotics technology for quality control
Artificial Intelligence for reporting
Aspiration points for film removal
Glass processing system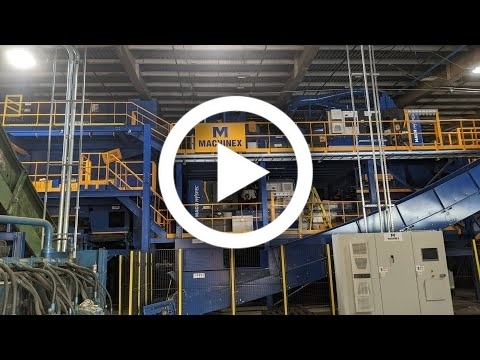 ---
---
About Casella Waste Systems, Inc.
Casella Waste Systems, Inc., headquartered in Rutland, Vermont, is the Northeast's largest recycler and most experienced fully integrated resource management company. Founded in 1975 as a single truck collection service, Casella has grown its operations to provide solid waste collection and disposal, transfer, recycling, and organics services to more than 900,000 residential, commercial, municipal, institutional, and industrial customers throughout the Northeast, and professional resource management services to over 10,000 customer locations in more than 40 states.