Lunch and Learn: Liza Casella Shares Career Journey with Kennebec Community
Liza Casella - Kennebec, ME
Casella Vice President of Sales and Organic Growth Liza Casella shares her career journey, drive, and passion for service with members of the Kennebec Valley Chamber of Commerce as part of their annual Women's Luncheon Network Series. Celebrating 91 years of commitment to the local community, the chamber's lunch series serves as an inspirational networking opportunity and educational platform for area professionals.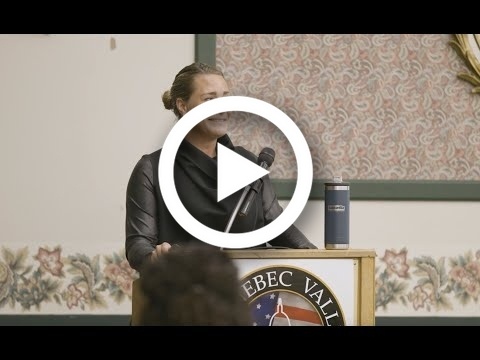 ---
---
About Casella Waste Systems, Inc.
Casella Waste Systems, Inc., headquartered in Rutland, Vermont, is one of the largest recyclers and most experienced fully integrated resource management companies in the Eastern United States. Founded in 1975 as a single truck collection service, Casella has grown its operations to provide solid waste collection and disposal, transfer, recycling, and organics services to more than one million residential, commercial, municipal, institutional, and industrial customers and provides professional resource management services to over 10,000 customer locations in more than 40 states.