Building Community
As part of an annual training event, Casella Operations and Maintenance team members came together to learn, collaborate, and give back to the communities we serve. In partnership with Odyssey Teams, 80 employees built and donated 16 bicycles as a surprise for local area children from Ballard Elementary School in Gansevoort, NY.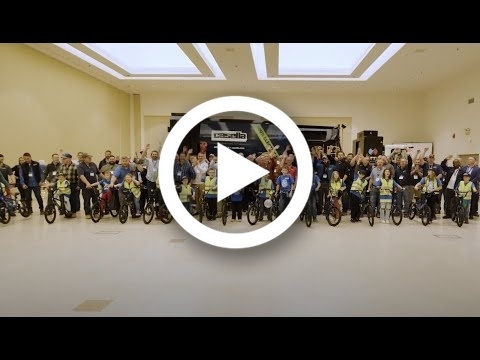 ---
---
About Casella Waste Systems, Inc.
Casella Waste Systems, Inc., headquartered in Rutland, Vermont, is the Northeast's largest recycler and most experienced fully integrated resource management company. Founded in 1975 as a single truck collection service, Casella has grown its operations to provide solid waste collection and disposal, transfer, recycling, and organics services to more than 900,000 residential, commercial, municipal, institutional, and industrial customers throughout the Northeast, and professional resource management services to over 10,000 customer locations in more than 40 states.